The 2030 Agenda for Sustainable Development encourages UN Member States to submit regular reviews of progress at the national level. Countries report on their progress through "Voluntary National Reviews" during the UN High Level Political Forum on Sustainable Development each year in July. Local and regional governments - beginning with New York City and the towns of Shimokawa, Toyama, and Kitakyushu, Japan in 2018 - have begun reporting directly on their progress through "Voluntary Local Reviews," or VLRs. In 2019, L.A. became the sixth city  in the world to publish a VLR, and the first to report on the SDG indicators.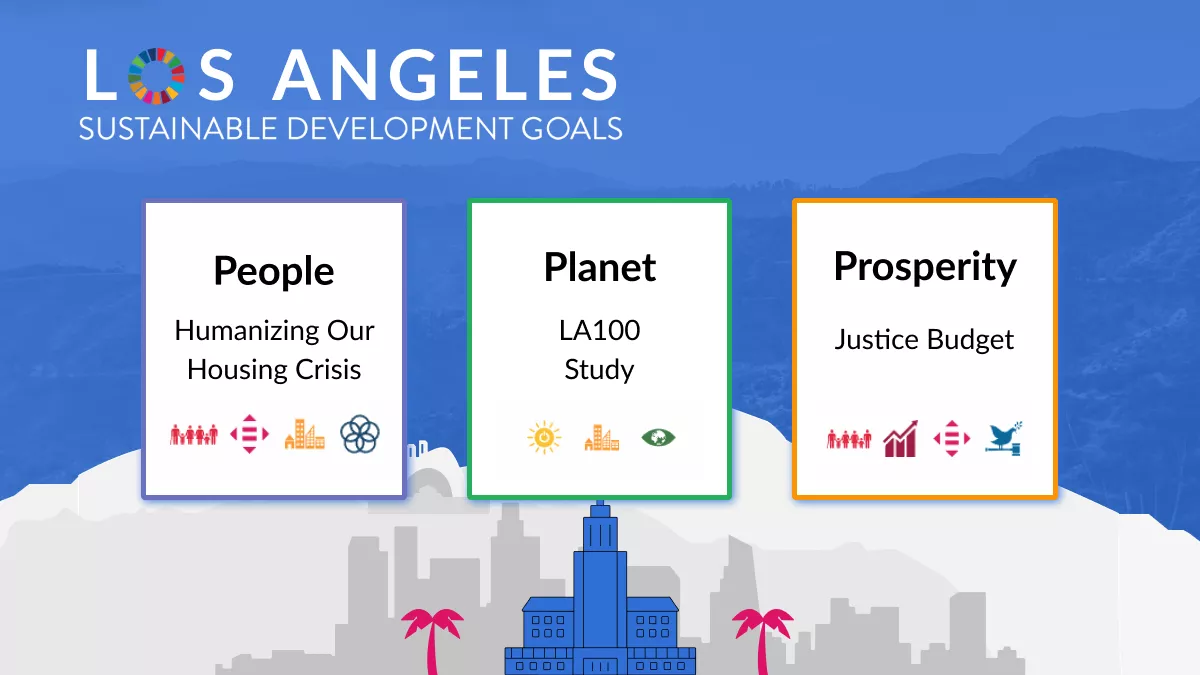 2021 Voluntary Local Review
In 2021 Los Angeles published its second VLR, which builds on the City's first report in 2019 and highlights new policies, programs, and initiatives across all 17 Global Goals.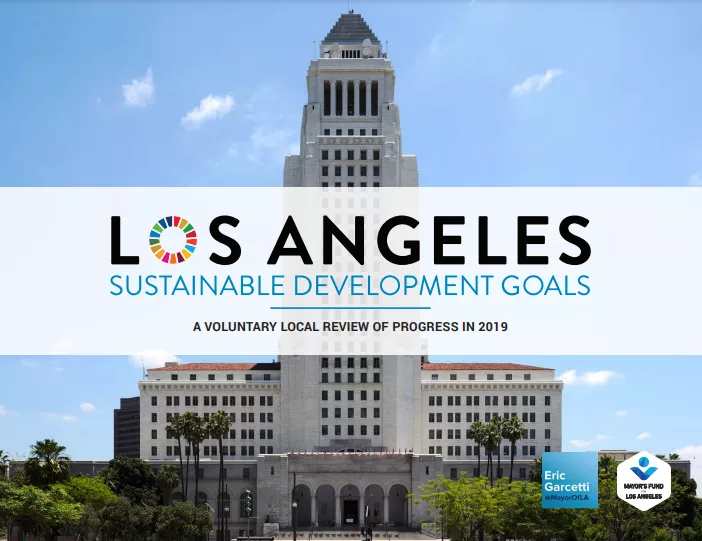 2019 Voluntary Local Review
In 2019, Los Angeles published its first Voluntary Local Review of progress on the Sustainable Development Goals. The 2019 VLR highlights City initiatives across SDGs 4, 5, 8, 10, 11, 13, 15, and 16 as well a localization and mapping of all 169 targets.